Kazakhstan has assumed a critical leadership role in supporting US operations in fighting the common threats to security and stability in the region.
More recently, a fourth contingent of peacekeepers will deploy with UN Interim Force in Lebanon (UNIFIL) in August 2020. In April 2020 Kazakhstan sent experts to MINURSO in Western Sahara. Kazakhstan first sent 120 peacekeepers to the UNIFIL in October 2018. The Kazakh soldiers were deployed in the Eastern part of the country along the border of Lebanon with Israel and Syria.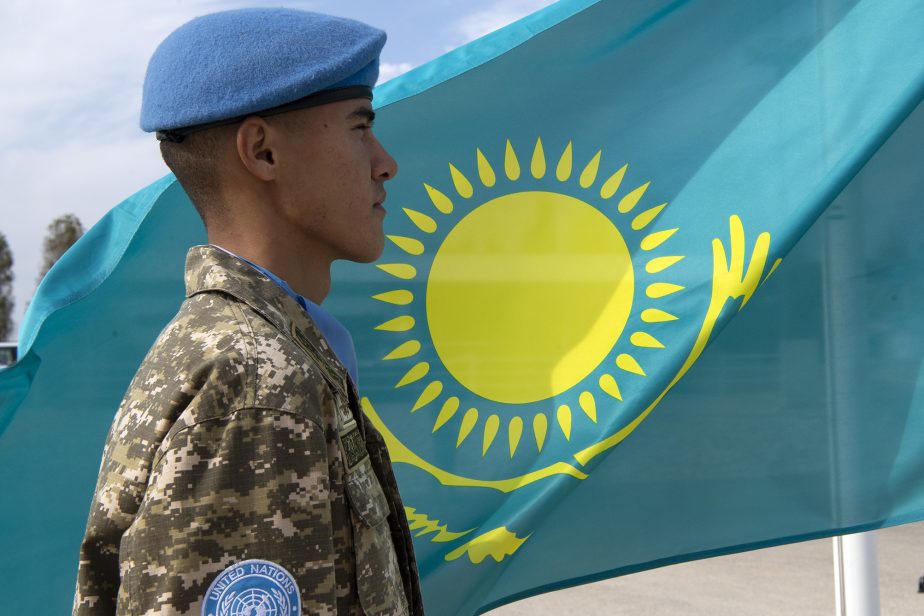 In 2003, Kazakhstan sent military engineers to assist operations of the U.S. coalition in Iraq. Over five years, nine contingents totaling 290 Kazakh peacekeeping troops were rotated through Iraq. The troops carried out various missions, including humanitarian assistance operations, convoy security, perimeter and base defense, quick reaction force duties, traffic control point operations, water purification, and demining. In fact, Kazakhstan's forces dismantled nearly five million mines and explosives during their tenure in the Iraq. Kazakh doctors, together with their Iraqi colleagues and counterparts from other countries, provided medical assistance to more than 500 Iraqis, as well.
Kazakhstan hosts annual Steppe Eagle joint counter-terrorism and peacekeeping exercises between Kazakh, US and NATO forces. Steppe Eagle drills have been held in Kazakhstan every year except 2014 and 2018 since 2003. The 2018 exercises were held at McCrady Army National Guard Training Centre in South Carolina.